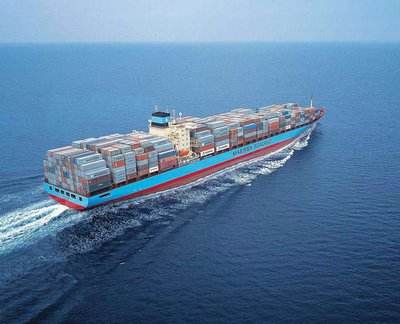 China's exports grew at a double-digit pace in May, indicating economic recovery from COVID-19 outbreaks as factories restarted operations and logistics issues were smoothened in Shanghai. Its exports rose by 16.9 per cent in May year on year (YoY) in dollar terms, accelerating from April's 3.9-per cent increase.
Imports also expanded for the first time in three months, rising 4.1 per cent in May from a year ago. The import growth was flat in April.
The general administration of customs said foreign trade value increased by 11.1 per cent to $537.74 billion last month, with exports jumping to $308.25 billion, and imports growing to $229.49 billion. The country posted a trade surplus of $78.76 billion in May, versus a $51.12 billion surplus in April.
The Shanghai port, which was running at severely reduced capacity in April, has also been handling more cargo since May, with official data showing that daily container throughput at the world's biggest port is back to 95.3 per cent of the normal level in late May, official Chinese media reported.
China will introduce targeted measures to boost foreign trade, including improving port operations, lowering shipping costs, organising online trade fairs to help foreign trade firms secure orders and offering export tax rebates, vice commerce minister Wang Shouwen said.
"We must be clear about the uncertainties for foreign trade while the global economy recovery remains fragile and demand growth is still slow," Shouwen said, adding that rising global inflation will reduce consumer spending on foreign goods.
However, Shouwen believes that there's positive outlook for China's foreign trade, with easing of COVID-19 disruptions, growing free trade agreement partners, and the government's supportive policies.
---
Post time: Jun-13-2022